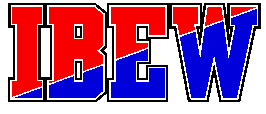 INTERNATIONAL BROTHERHOOD
OF
ELECTRICAL WORKERS
LOCAL UNION #130
3200 Ridgelake Drive, Suite #400

Metairie, LA 70002-4930

Telephone: (504)831-1372

Fax: (504)834-1410

IBEW130@bellsouth.net
INTERNATIONAL BROTHERHOOD OF ELECTRICAL WORKERS
LOCAL UNION #130 MISSION STATEMENT
The mission of the I.B.E.W. Local #130 is to embrace and represent all electrical workers in our geological area; insuring and providing our membership with employment at the highest wage and greatest benefit package possible.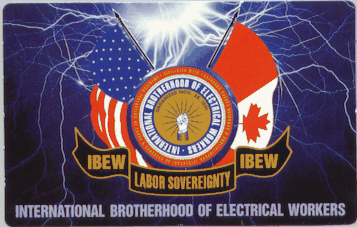 I.B.E.W. Local #130 Leadership
Business Manager - Robert F. Hammond, III
President/Assistant Business Manager - Manuel J. Galle, Jr.
Financial Secretary - Roger May
Vice-President/Organizer - Lorenzo A. Scott
Recording Secretary - Richard Berlier, Jr.
Organizer - John S. Bowers, II
Organizer - Michael J. Emig, Jr. Office hours: Monday - Friday 7:00 a.m. - 4:00 p.m. daily
Open EVERY Thursday of the month from 4:00 p.m. - 7:00 p.m.
Taking Applications For JOURNEYMEN WIREMEN MEMBERSHIP.

Union meetings:Held on the second Thursday of each month at 8:00 p.m.
TUNE IN TO OUR INFORMATIVE RADIO PROGRAM
"LABOR FORECAST"
Join us each Saturday from 8:00 am to 9:00 am on station 690 AM, WTIX. We invite you to participate in our LIVE call-in format devoted to the concerns of working people.
Interested in hearing about Local Union #130 Employment Opportunities
Take a look at Local Union Benefits Information
We have many Union Privileges available to all of our members.
Have some time to take a look at some related websites links.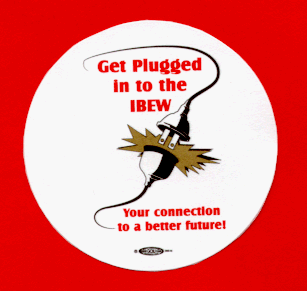 This website was created and maintained by: J&B Web Consultants. Our new home in cyberspace will be www.jbconsultants.com. Web Authors: John S. Bowers, III, Laurel A. Riley, and Andrew Jackson.
---